For Valentines the boyfriend tried to surprise me by taking me to Prime on the Saturday. Haha but of course he failed.. surprises for us don't really happen as we get too excited and we can't keep it a secret from each other.
It was a bit hard for us to find the entrance which I find quite funny! The restaurant is underground and opposite their entrance there holds a nightlife of restaurants which has so many colourful lights!
And here is what we ate...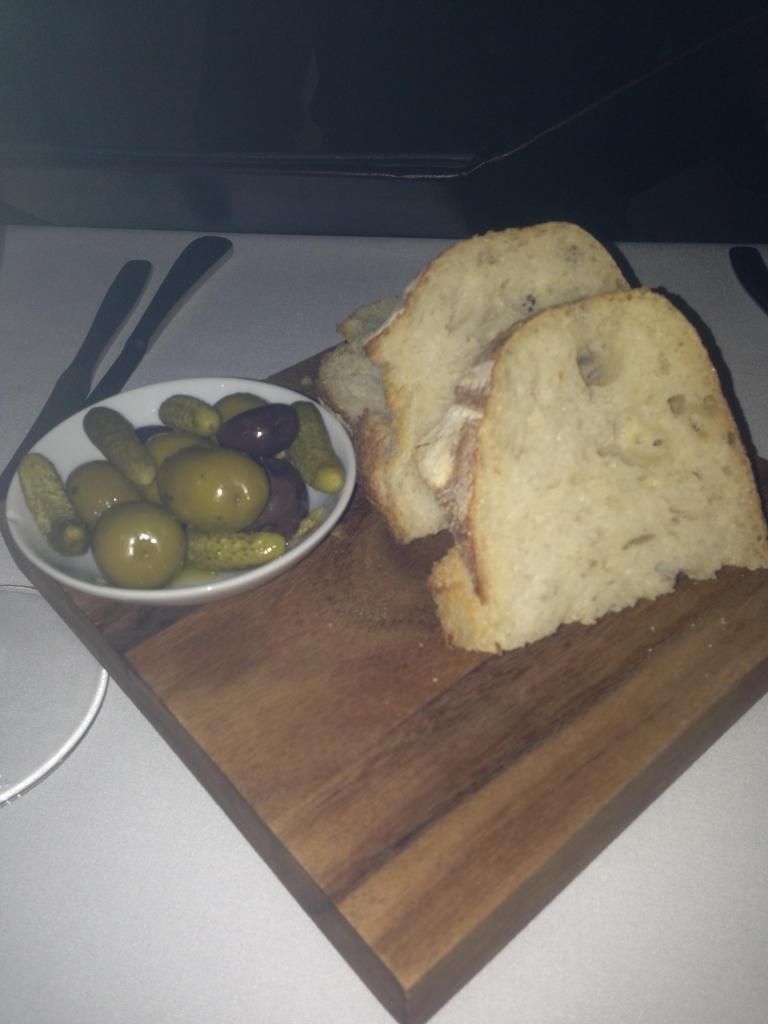 Bread & Olives
Sydney Rock Oysters served with ecshallot vinegar and apple sorbet
Omg this was so good! The apple sorbet surprised us..we tend to order things without reading it properly. It was such a nice flavour. Towards the end we had some left and ate it like dessert!
Full blood Wagyu, Marble Score 9+
Fillet (180g), 600 Days grain fed, Alexandra, VIC

The boy had this, it was ridiculously soft and tender! All steaks are served with spinach and mushroom, which I felt they could have jazzed it up more. Felt like it was too dull to go with this extravagant piece of Wagyu.

Full blood Wagyu, Marble Score 9+
Scotch (200g), 600 Days grain fed, Alexandra, VIC

This was mine. As you can tell mine is a lot wider and flatter. I didn't mind it but the boys Wagyu was much better. I felt like it was a bit chewy still. Better than the average steak at the pub/bistro but not as good for fine dining. I was totally stuffed though and he had to help me eat it. Definitely get the fillet instead of this.


House cut French Fries with Rosemary Sea Salt and Lime Aioli


This was disappointing. My boyfriend is a total chip fanatic. You might ask how that can be.. if you asked him to choose one thing he could eat everyday for the rest of his life it would be chips, Red Lea chips from Cabramatta to be specific.
This did not taste handmade, in fact I would say it tasted stale, old, and boring. We were expecting alot more...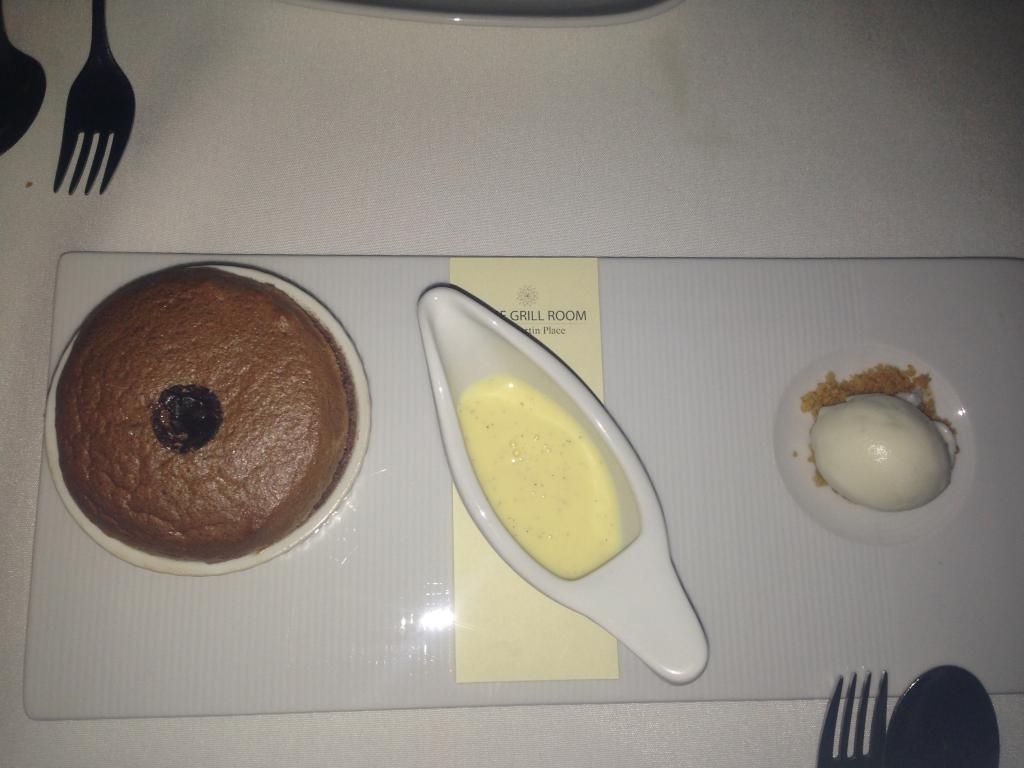 Chocolate Souffle served with a Creme Anglaise and Yoghurt Ice Cream
Omg the boyfriend and I were fighting over the Yoghurt ice cream! It was so good, ten times better than those frozen yoghurt stores eg. Moochi, Noggi.
The chocolate souffle oozed in your mouth..omg orgasm. This is a must get!
Overall, the ambiance was very comforting and pleasant. The waitresses are so funny and helpful! One of them helped choose a good wine, and it was so good we took the name of the bottle so we could purchase it ourselves. Can't really fault much here except me choosing the wrong steak perhaps?